Indicator
Indicator is a full-fledged baseball umpire indicator (also known as clicker or counter) for the iPhone and the iPod touch. The application looks and behaves just like a real indicator.
Count strikes, balls, outs and innings by tapping the revolving wheels. Alternatively, tap a number directly and correct the corresponding count using the pop-up keyboard.
Set your preferences so that each increment is accompanied by a typical clicking sound and/or a short vibration pulse (not available on iPod touch). This way, in particular strikes and balls can be counted without having to look on the display.
Features:
looks and behaves like a real indicator
count strikes (0-3)
count balls (0-4)
count outs (0-3)
count innings (0-9)
correction feature using the keyboard
configurable click sound
configurable vibration pulse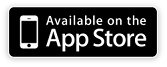 iTunes Web Preview | Show in iTunes