Übertime
Put an end to unrecorded overtime and self-exploitation. Designed for employees of all kinds, Übertime is the easy-to-use personal time recorder with style.

Übertime received a top "5 of 5 stars" rating in iPhone&Co magazine's October 2010 issue!
Record presences, breaks, and remote working hours using Übertime's appealing one-touch punch interface. Once you punch in, a target time to leave is displayed, adjusted to your daily target hours.
Keep track of your daily, weekly, and monthly overtime progress, all at a glance. Edit past presences, delete, or create new ones manually.
Set target hours individually for weekdays and record leave, public holidays, sick leave, and compensatory time. You can even set arbitrary target hours for each calendar day.
Configure numerous settings to suit your needs, and export your recordings as CSV, text, and Excel XML files.
Features:
single-button operation
records and remembers your office location, if you want it to
special days: leave, public holidays, sick leave, compensatory time
target hours for individual weekdays, special days, and calendar days
record start and end times precisely, including the current location
straightforward handling of breaks
displays your target leave time, depending on when you've started working
overtime shown for each day, week, and month
stylish yet useful, scrollable graphs
high resolution graphics for Retina display
export to CSV, text, and Excel files
lots of configurable options
localized in English, French, and German
and lots more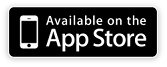 iTunes Web Preview | Show in iTunes